Knit Earflap Hats keep not only your head warm but your ears too. There are many great free knit earflap hat patterns available on the Internet. Here are a few to get you started.
---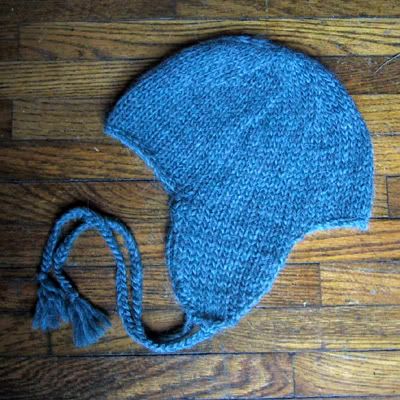 If you are looking for a basic pattern to get you started, Julie has a great
Basic Earflap Hat Pattern
. It calls for about 100 grams of heavy worsted weight yarn. It knits up quick and is a great place to start for designing your own earflap hat pattern.
Knitty Gritty has a
Camo Earflap Hat
pattern designed by The Souza family. It uses 1 skein of Lorna's Laces Shepherd Bulky in a great orange "camo" looking colorway. It is finished off with nice looking braided ties and a pom-pom.
Or if you need knit earflap hat patterns for both children and adults you may want to check out Gail Bable's
Ribbed Ear Flap Hat
pattern. These fun hats are knit in K3P1 stitch pattern.
Get more
free hat knitting patterns
including knit earflap hat patterns from the
Free Knitting Patterns Online
directory.